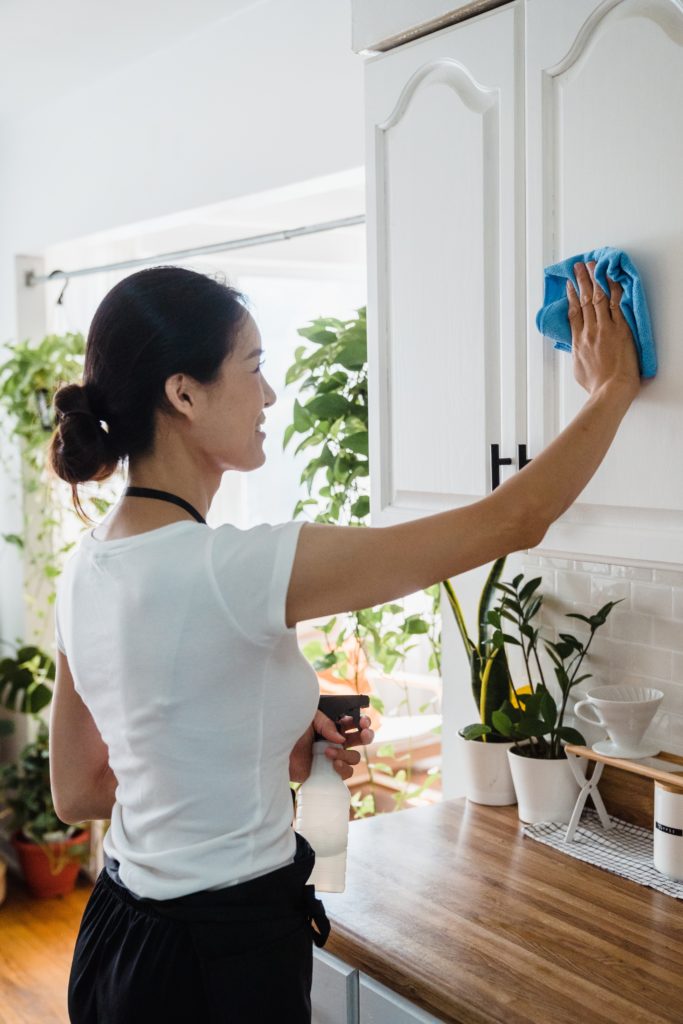 There's so much to enjoy during the warm weather months! Plenty of sunshine. Vacations. Backyard barbecues.
Along with all of the fun stuff, spring and summer also bring back a lot of seasonal maintenance issues for schools, hospitals, government and corporate centers, and other facilities. Warm weather means the return of pesky insects, unpleasant dumpster odors, uncomfortable temperatures, vandalism and more unwelcome maintenance issues.
However, you can make these issues more manageable with the right cleaners, repellants, deodorizers and other cleaning supplies and maintenance products.
Here are a few of the best products to keep on hand all spring and summer long!
Get Rid Of Graffiti The Easy Way
One of the biggest issues that schools and other businesses face during the summer months is an increase in vandalism.
From exterior walls tagged with spray paint to restrooms ruined with markers, ridding facilities of graffiti is a time-consuming and costly process for businesses and their maintenance staff.
Rather than spending lots of money, time and staffing resources on renting pressure washers or sand blasters, your facility can add a more cost-effective and efficient solution to its cleaning supply cabinets: Erase Graffiti Wipes.
These fast-acting, low-odor wipes easily remove graffiti spray paint, permanent markers, and ink. Additionally, they're also strong enough to get rid of various adhesives, sealants and tar, too. Plus, they accomplish these goals without damaging surfaces, finishes or background paint!
Available in easy to dispense containers, they're a powerful graffiti remover that rids your property of tags, scribbles and doodles without the use of harsh chemicals or creating gallons of wastewater.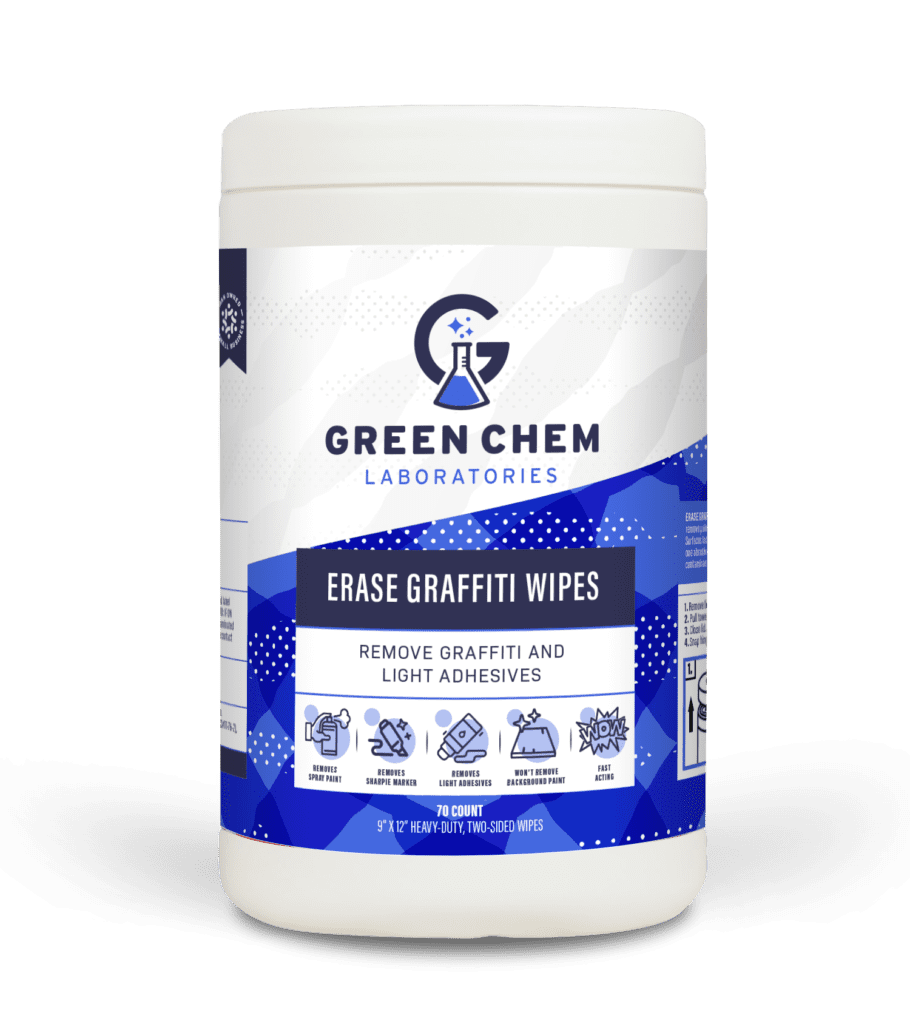 Tell Insects To Bug Out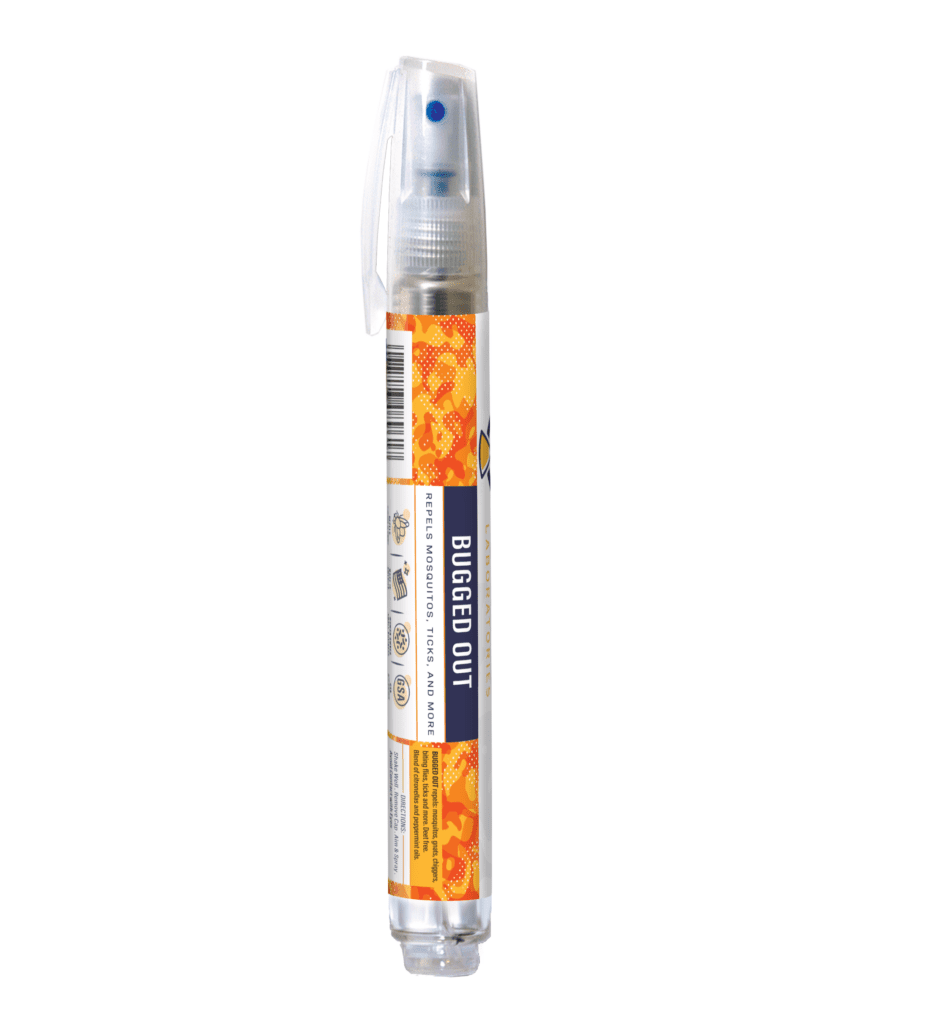 Sure the birds are singing and the flowers are blooming in the spring and summer. But the bugs and insects are also biting, too!
Keep your staff safe from insect and bug bites with this non-toxic bug repellant. Each Bugged Out spray pen emits powerful blasts of this citronella-based repellent to keep mosquitos, biting flies, gnats, chiggers ticks and other insects and bugs aways when working outdoors or indoors. Plus, their size and portability makes it easy to keep them easily at hand when you or your staff need them most. 
This essential oil bug repellant is perfect for facilities looking for a safer and more natural way to keep the bugs away!
Send Unpleasant Odors On Vacation With A Powerful Deodorizer
Walking past a dumpster on a hot day and getting a whiff of unpleasant smells is not high on anyone's list of summertime highlights. But those foul odors are even more problematic when their source also attracts bugs and insects, too
Your facility can make those conditions more pleasant for staff and visitors with Fresh Air Lemongrass odor eliminator!
This biodegradable granular product can be easily added to dumpsters, trash cans, trash chutes and compactor rooms to remove the unwanted odors and repel bugs. Plus, this product is even powerful enough to remove tough odors caused by feces, rotting food and other decaying waste that's prevalent in landfills, trash trucks, hospitals, kennels, stables, and sewage plants.
Plus, it does all of these things without contributing to landfill volume.
Perhaps the biggest benefit of this odor eliminator is that it's non-toxic and safe to use around children and animals!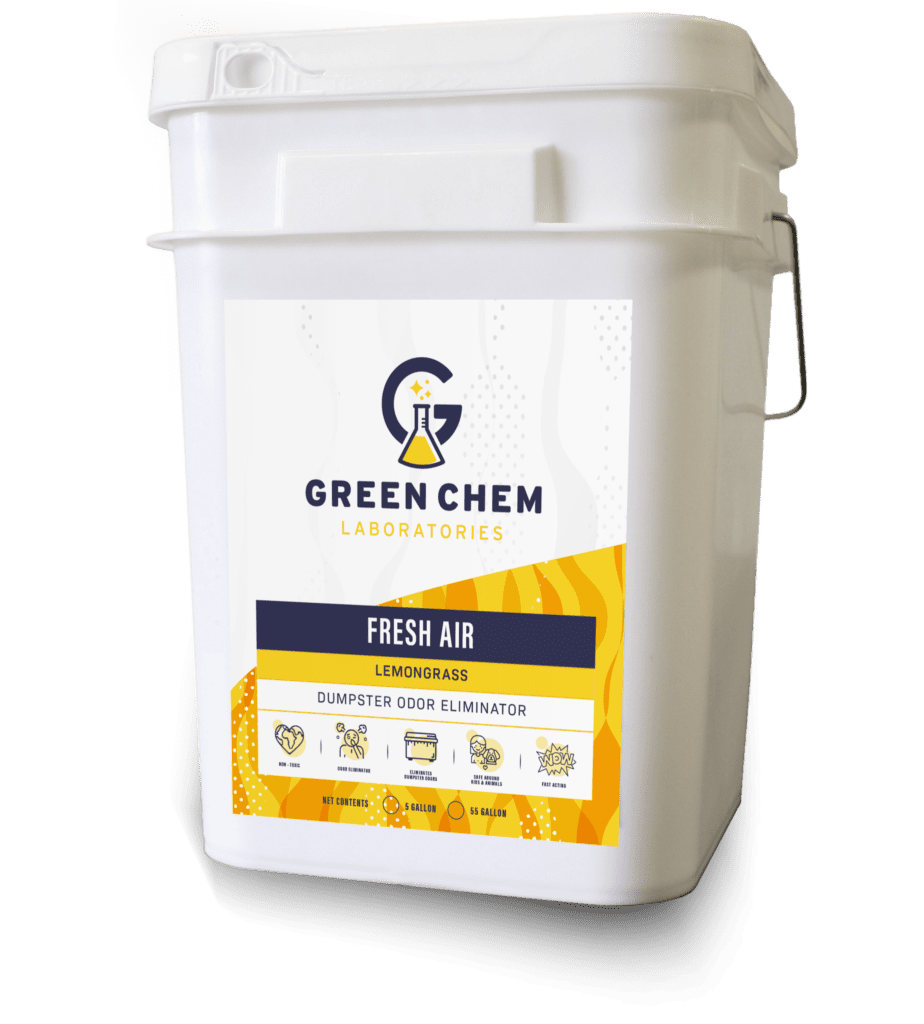 Stay Cool And Comfortable While Working Outdoors With Reusable Bandana Cooling Headwear
Working outdoors during the thick of spring and summer can be extremely uncomfortable. All that activity combined with the heat and humidity really makes you work up a sweat. Then if that sweat gets in your eyes, it's even more irritating and unpleasant.
Luckily, relief is at hand with this innovative bandana!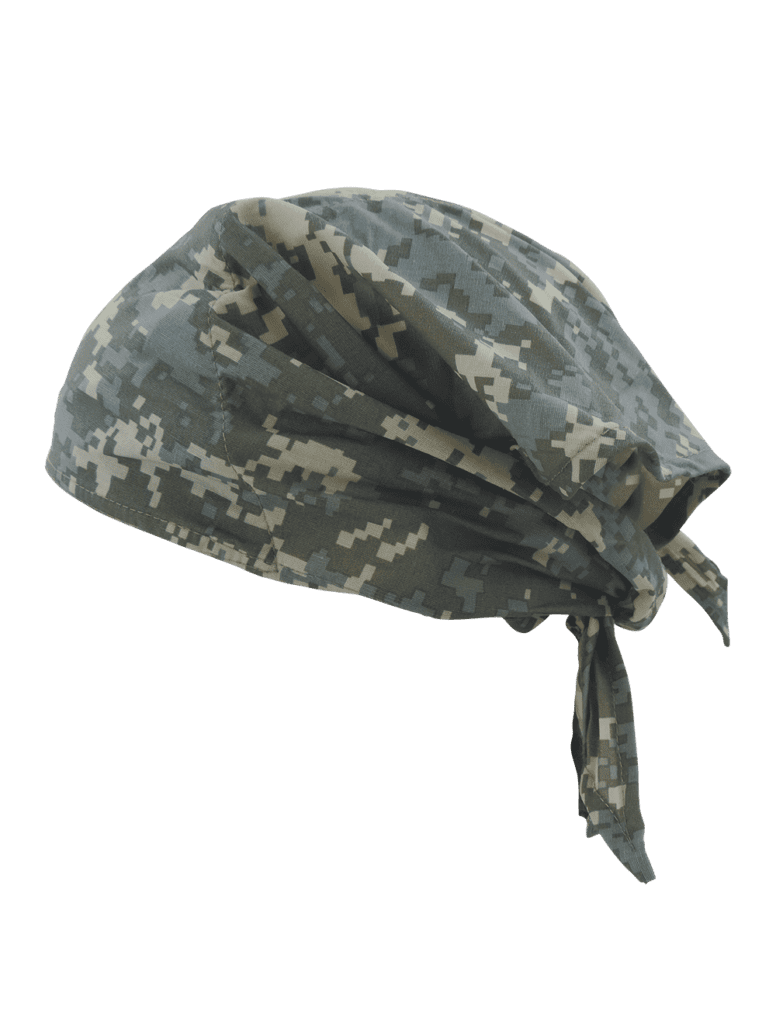 Made from absorbent PVA material, this uncommon headwear stays refreshingly cool for up to five hours after being submerged in cold water. Plus, it also wicks away moisture to help you feel more cool and comfortable while it helps prevent sweat from dripping down your forehead and neck.
Reusable and machine-washable, it's also antimicrobial to eliminate odors and prevent mold growth. It's a great accessory for making outdoor work more pleasant and reducing the risk of heat stress during the most sweltering days of the year.
Available in three popular colors, including a safety yellow for increased visibility.
Keep Your Traps In Tip-Top Condition With A Heavy Duty Degreaser
Poorly cleaned and maintained grease traps don't just cause foul odors – they're also a breeding ground for drain flies!
Buzz Off degreaser employs a Bacillus strain to digest the fatty acids that contribute to grease build-up in traps over time. And once those acids and grease are removed, so are the elements that attract drain flies.
This innovative bacterial gel also helps eliminate odors and effectively clean drain and sewer lines, too.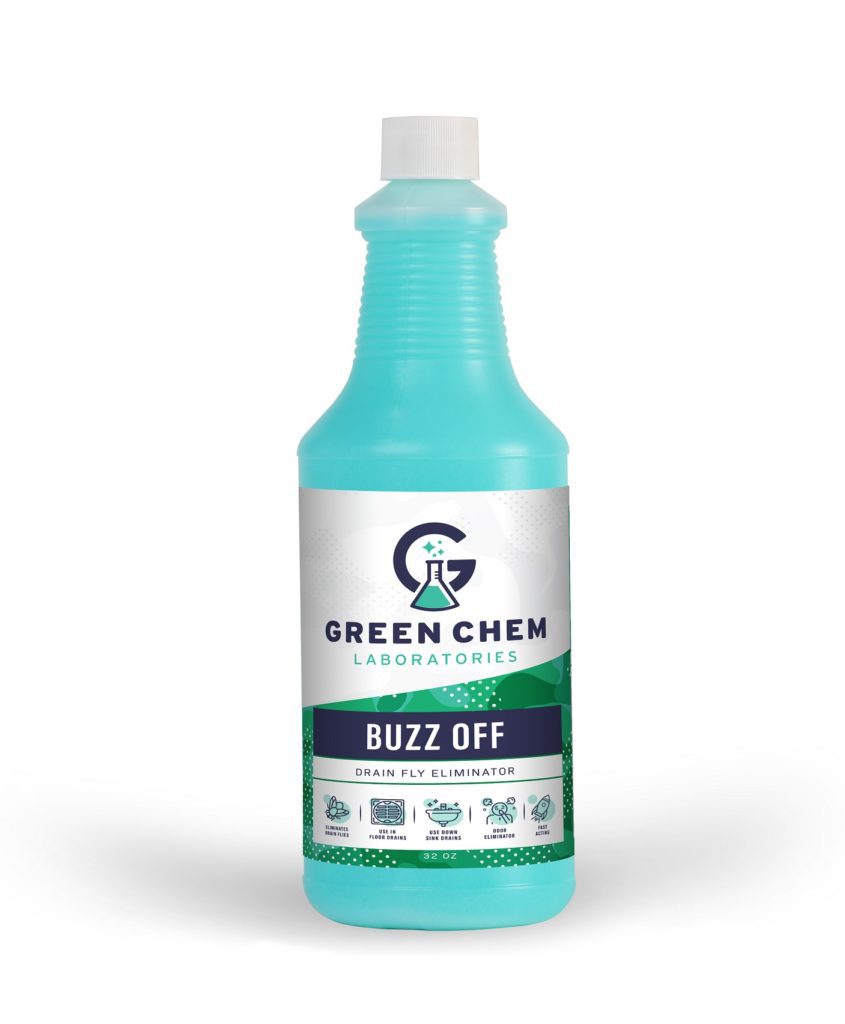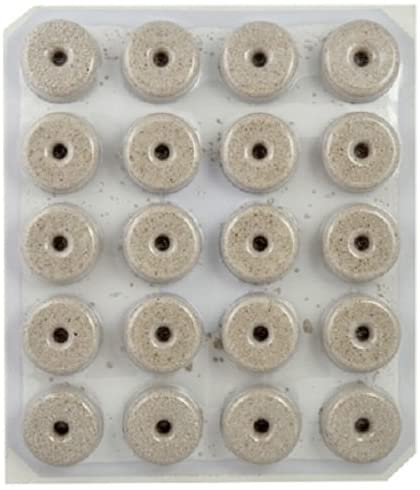 Serve Up A Special "Treat" For Mosquitoes
Standing water from spring showers and summer storms are ground zero for mosquito breeding. These harmful insects lay their eggs in these areas. Next thing you know, every time your staff or visitors step outside, they're swatting the air and scratching their mosquito bites.
If this is a common occurrence at your facility every year, then it's time to take control of the situation with Mosquito Donuts!
These small donut-shaped mosquito pest control discs float on top of standing water. As they dissolve, each disc releases a powerful bacterium that's extremely deadly to all species of mosquito larvae yet safe for humans and most animals.
Where Can You Order These Spring and Summer Must-Haves?
If you're worried about dealing with these common spring and summertime problems at your facility, now you know which maintenance and cleaning products are the perfect solutions!
But where can you find these problem-solving products?
Green Chem Laboratories stocks all of these products and more great green and multi-purpose products for your facility!
Contact us today to discuss our pricing options so you can order these solutions in time for spring and summer!