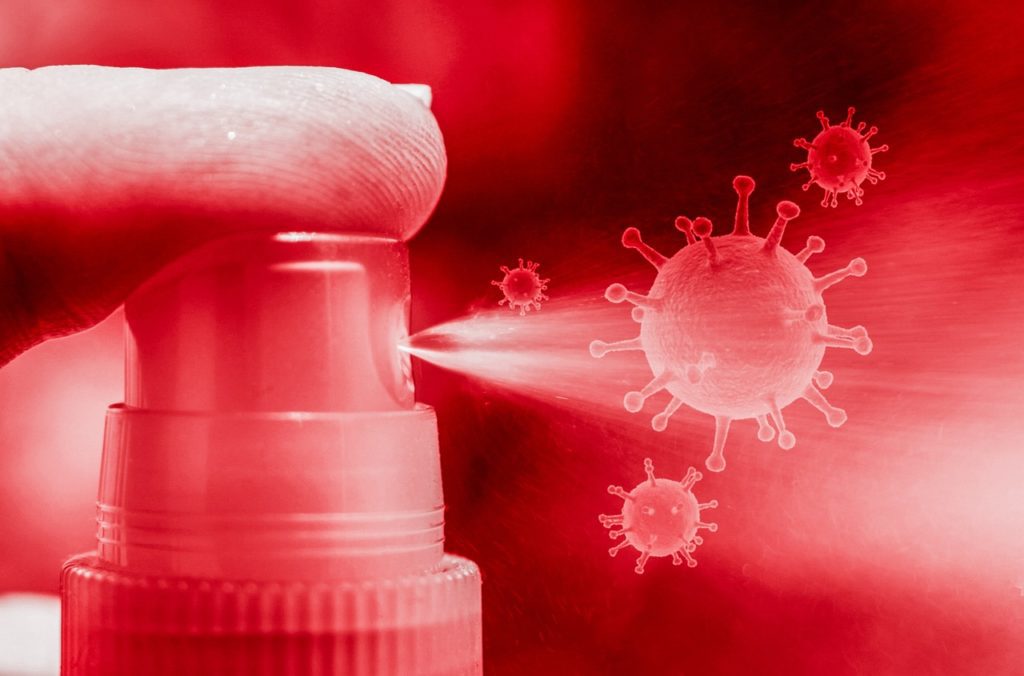 Protecting ourselves and others from harmful viruses didn't start with COVID-19 and end with the distribution of vaccines and lifting of mitigation measures.
Keeping everyone safe from the spread of germs, bacteria and viruses is an everyday challenge for us all.
According to recent reports, we not only need to remain vigilant with COVID-19, we also need to protect ourselves from the spread of the flu and R.S.V.
The best ways to reduce the spread of these cold-, flu- and virus-causing particles from infecting ourselves and each other is to:
Clean and disinfect high-touch surfaces
Sanitize hands after touching potentially contaminated surfaces
Wearing masks and gloves when in highly populated areas and settings
And Green Chem Laboratories is ready to help!
Below we'll highlight some of our best products for reducing the spread of germs, bacteria and viruses in your facility.
Products That Wipe Out Bacteria and Viruses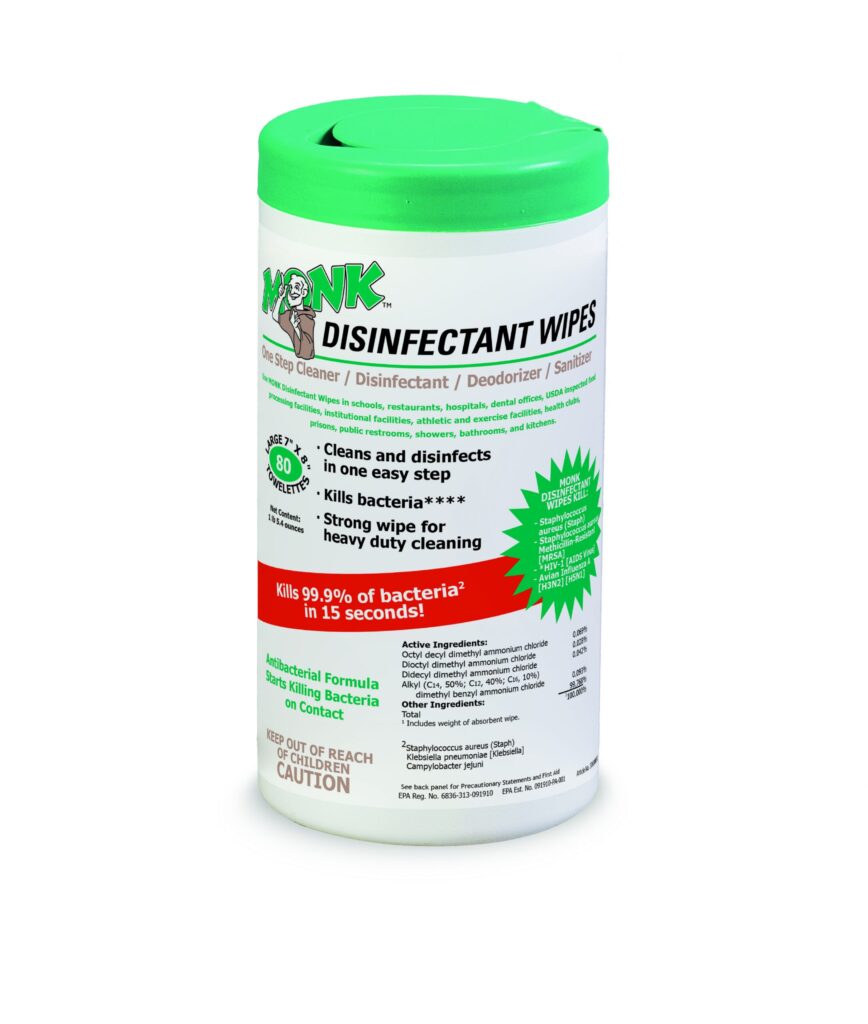 Germs and viruses are not just spread by being in contact with infected individuals.
In addition to being spread by inhaling airborne particles and droplets, viruses and bacteria spread via indirect contact with high-touch surfaces.
How?
Airborne particles and droplets eventually land on surfaces where they can live on these areas for hours, days or longer. When a person touches a surface that's contaminated with live germs, bacteria or viruses their hands can then transmit those contaminants to their mouth, nose or eyes. These actions lead to infection.
If the surfaces and our hands remain contaminated, the harmful bacteria and viruses continue to spread and cause illness.
Fortunately, Green Chem Laboratories offers a selection of disposable wipes for easily cleaning and sanitizing a variety of high-touch surfaces such as door handles, elevator buttons, handrails, bed rails, countertops, phones, desks, keyboards, screens, and light switches.
Our EPA-registered disinfectant wipes are formulated to kill SARS-CoV-2 (the strain of coronavirus that causes COVID-19) within two minutes.
Designed for use on non-porous hard surfaces, these pre-moistened wipes are also effective at killing up to 47 other viruses and bacteria, including Norovirus, MRSA, Staph, Salmonella, and E. coli.
Perfect for use in hospitals, laboratories, nursing homes, and other facilities where risk of transmission is high, these wipes are also ideal for use in a variety of non-medical settings such as schools, offices, banks, gyms, fitness centers, restaurants, hotels, salons, and more.
Additionally, we offer multi-purpose wipes that not only clean and disinfect surfaces, they sanitize hands, too.
With their 70% Ethyl Alcohol solution, these FDA- and CDC-compliant wipes effectively kill 99.99% of the harmful germs and bacteria on hands and hard surfaces to prevent cross contamination in a variety of settings.
Best of all, these wintergreen-scented wipes moisturize hands to prevent cracking and drying.
Portable Products That Sanitize and Calm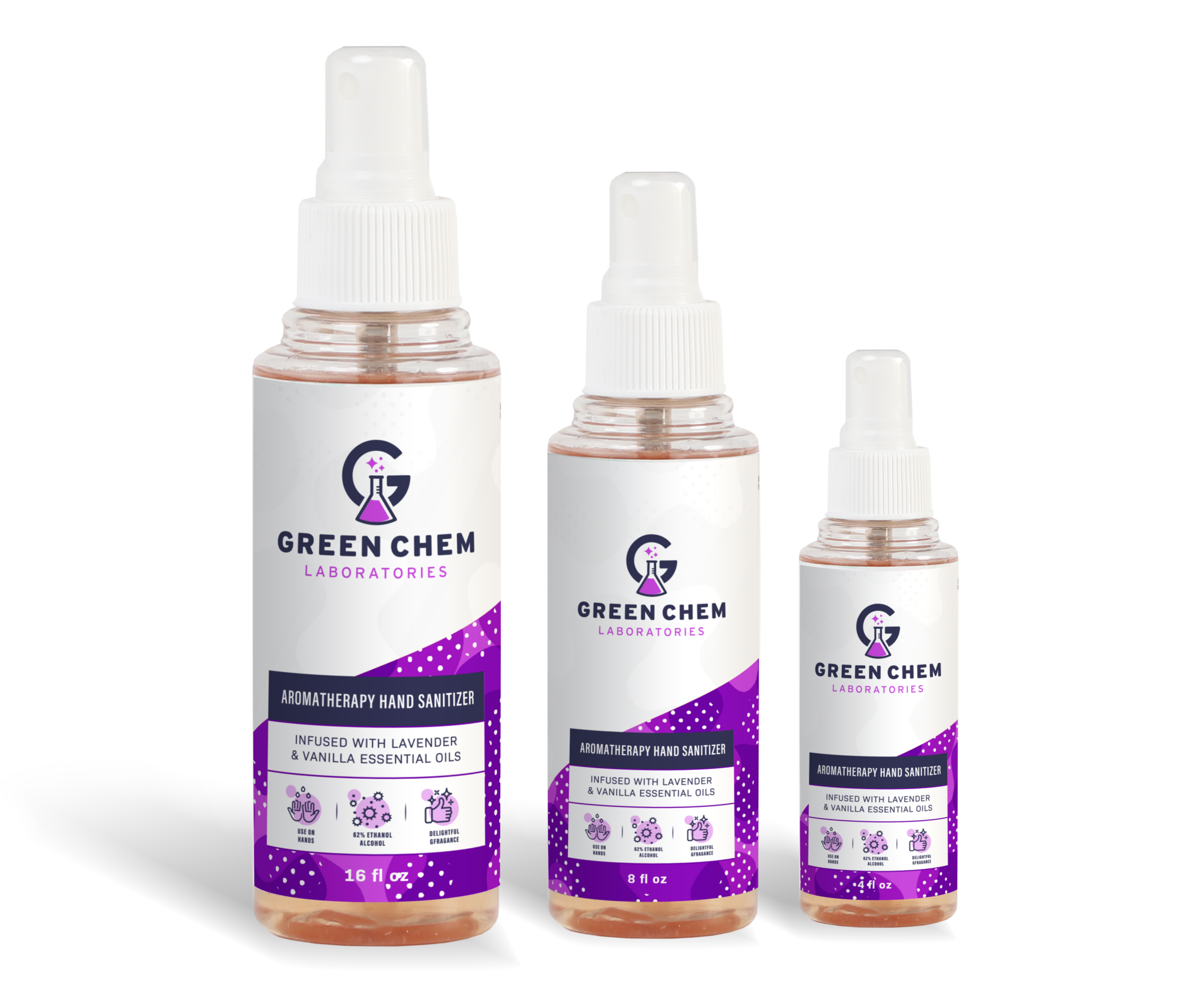 As we mentioned, hands that contact contaminated surfaces cause bacteria and viruses to cause infection when they touch the mouth, nose or eyes.
Hands exposed to these harmful contaminants also spread illness when they touch other superfaces and come in contact with other people (such as shaking hands).
While washing hands with soap and water is the best way to rid hands of these harmful germs, there are many instances where that's not an immediate option.
However, hand sanitizers are a great alternative for keeping hands clean and free from cold, flu and virus-causing germs.
Following the CDC guidelines for sanitizing effectiveness, our aromatherapy hand sanitizing products not only contain 62% ethyl alcohol to kill germs, they're also infused with vanilla and lavender essential oils to reduce stress and promote calm.
Plus, our solution is available as a pocket-sized sanitizer pen or as a choice of convenient and compact spray pumps for portable protection!
Protective Gloves and Masks for Crowded Conditions
Of course, cleaners, disinfectants and sanitizers are not the only essentials for protecting your staff, clients and visitors from germs, bacteria and viruses.
Personal protection accessories are also key in stopping the spread of illness.
Face masks not only protect the wearer from inhaling airborne particles and droplets, they also protect others from being exposed to the wearer's own respiratory emissions.
Designed to reduce the risks of exposure to contaminants, our 3-ply polypropylene face masks fit comfortably thanks to their adjustable elastic ear loops. Plus, they're washable so they can be used multiple times to reduce waste.
Gloves are also an ideal way to keep hands free from cross contamination when handling or preparing food, assisting customers and a variety of other activities.
We offer an array of protective gloves, including disposable latex-free gloves that are perfect for maintenance and housekeeping staff, powder-free nitrile gloves that are textured for a better grip and for use on touchscreens, and disposable cotton-lined gloves that won't leave hands sweaty.
Additionally, both our cotton-lined and nitrile gloves are FDA-compliant for food contact.
How Can You Help Reduce The Spread of Bacteria and Viruses In Your Facility?
As you can see, reducing the spread of germs, bacteria and viruses is a matter of taking the right measures – and having access to the right products and accessories.
By offering these and other RSV, COVID-19, flu, and cold-fighting products, Green Chem Laboratories is here to help you protect your facility from the spread of illness.
Best of all, our line of made-in-the-USA sanitizers and disinfectants are currently in stock and ready for national shipping from our warehouse for quick turnaround.
For questions about our products or pricing, please contact us today to protect your facility tomorrow.